Dr. Kevin Alten is a specialized gynecologist providing women's healthcare services to Southeastern Ohio.  He has practiced in Cambridge since 1997. He received his Bachelor of Science degree from Ohio Northern University and earned his medical degree from The Ohio State University. He completed his Residency in OB/GYN at Riverside Methodist Hospital in Columbus, Ohio.  Dr. Alten is a member of the American Medical Association and the American College of Obstetrics and Gynecology. He is board certified through the American Board of Obstetrics and Gynecology and is also a North American Menopause Society Certified Menopause Practitioner.
I specialize in
Preventive medical care/annual well-women exams
Menopause management
Sexual health
Nutrional and Weightloss Counseling
Abnormal bleeding or discharge
PMS
Contraception
Adolescent gynecology
Female and Genetic cancer screening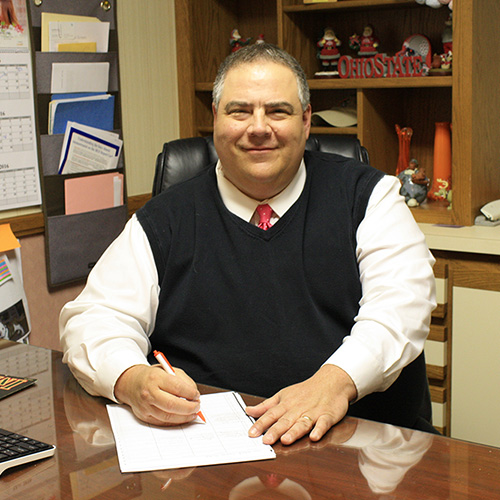 Menopause Management
Dr. Alten is North American Menopause Society certified practitioner, is able answer all your questions and dispel myths surrounding menopause treatment. He will devise an individualized treatment plan, tailored just for you.
Sexual Health
Dr. Alten has completed training for Addyi, the first and only FDA-approved treatment for acquired, generalized Hypoactive Sexual Desire Disorder (HSDD) in premenopausal women. A complete confidential evaluation of this very sensitive subject will be performed to find the right treatment option for you.
Genetic Cancer Screening
Dr. Alten is up to date on the most current guidelines for cervical, breast, ovarian and colon cancer screenings.He will take the time to discuss current recommendations as well as your family history to see which cancer screenings are necessary for you.
Adolescent Gynecology
Dr. Alten has over 20 years of experience dealing with teenagers and their unique set of issues. Difficult periods, contraception or any other problem you have will be addressed in a comfortable, confidential, non-judgmental office setting.
Contraception
Dr. Alten offers many different birth control options and will take the time to discuss them all to find the right method for you. These include Birth Control pills, Depo-Provera shots, Nuva-Ring vaginal ring, Ortha-Evra patch, Nexplanon insert and several different kinds of intrauterine devices (IUD's)
Common female problems
PMS, abnormal bleeding, discharge, and urinary frequency are just a few of the common problems women face daily. Since 1997, Dr. Alten has provided women of Southeastern Ohio specialized, compassionate care and treatment of these plus many other common female problems.